About
About me
I am an Animation Director / Producer, and a Visual Effects Supervisor.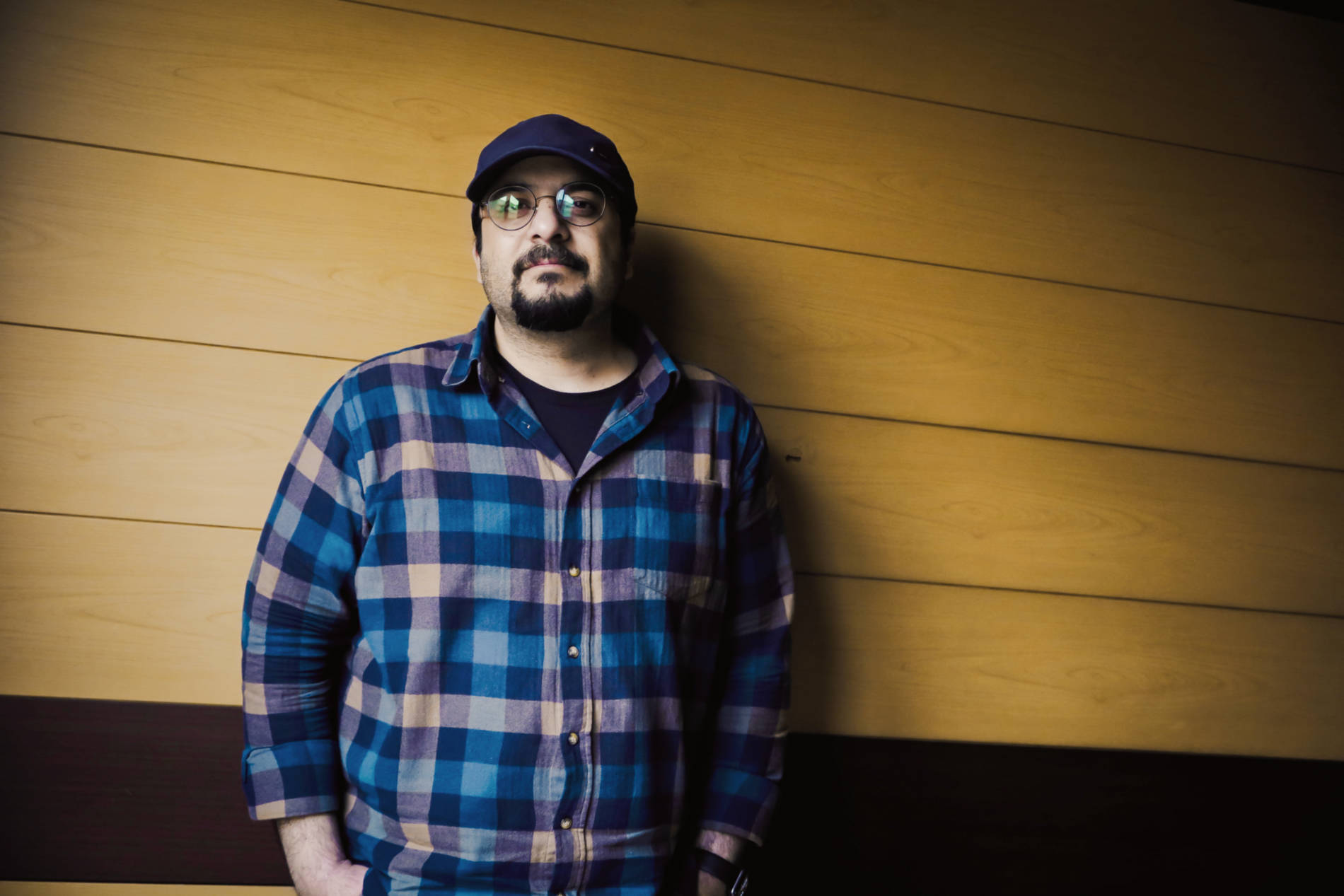 Amir Saharkhiz
Animation Director & Visual Effects Supervisor
Growing up in Tehran watching animation movies on 8 mm film strips, I developed a passion for animation from childhood and started it when I was 13 drawing on self-made flipbooks!
In 1998, I started my professional career as an animator in TV series and commercials and directed my first short film in 2001.
I co-founded ROASHANA Studios in 2002, an award-winning animation, visual effects, and post-production company.
Since 2013 I am the president of the Iranian Animation Guild. I am an occasional Jury Member and lecturer in film festivals and have had numerous workshops about animation in different events.
I live in Tehran, IRAN and spend my spare time teaching animation, reading, watching musicals and drinking as many cups of coffee I can!

What I am
Resume
The only way to do great work is to love what you do.
President of "Animation Guild of Iran"
2017-Present
Representing Iranian Animators
As a labor organization, the Animation Guild of Iran represents animation artists and try to support them by negotiating wage minimums and working conditions, providing health benefits, and act as an advocate for its members over disputes between employees and employers. The goal is to provide a seamless cloak of benefits and the strength of a collective voice to our members across the animation industry. You can check the Animation Guild of Iran website for more information:
www.animationguild.ir
Co-founder, Animation Director and VFX Supervisor at "ROASHANA Studios"
2002-Present
Creative Artistry, Technical Excellence
ROASHANA Studios is one of the leading visual effects, animation, color grading, and film post-production studios based in Tehran, Iran. With a handful of highly acclaimed films from Iranian top directors, ROASHANA has been providing a full suite of post-production services including editing, sound design, visual effects, color grading, and film restoration. ROASHANA is an award-winning and artist-driven international studio known for its creativity. We service high-end feature film, commercial, television, games and motion graphics clients in the global marketplace. For more information visit the studio website:
www.roashana.com
. Services include:
Animation
Visual Effects
Color Grading
Film Restoration
Mastering
Sound Design
University Teacher at "Sooreh"
2012-2019
Directing Animation
I have been teaching Animation Directing for 7 years now. Honestly, I was not sure what it felt like, but now I love it. I do not necessarily fit in the classic image of a college professor (because I am not one!) but I love the way I can not only teach in such position but can also learn a lot from it. Believe it or not, this has been the most rewarding job I have ever had! Visit the university website here:
en.soore.ac.ir
What i do
Works
Creativity takes courage
What I've done
Portfolio
These are a few projects I have done.