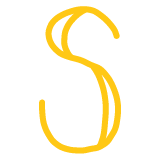 The White Rabbit
The White Rabbit
We always need to "talk" to each other. When there is no way, a way should be made.
The story of the
White Rabbit

and his neighbours.

In an old tree, with three different floors, there lives a white rabbit. He is always busy taking care of his vegetable garden.  He loves listening to other people, has a good memory, loves poetry and music, and enjoys spending time with his friends over a cup of honey-tea and carrot cake.
When we are hesitant to choose between two ways, the best choice is the third one! And that's the way we need to make. We should keep talking to each other. And we need to take care of each other's feelings.
There is a fat green worm, a hyper-active warbler, a book-reader spider, and lots of more interesting creatures in the neighborhood that create unique adventures. This tv-series is designed to teach children to resolve the problems they might encounter by communicating with each other.
Category

: Animation

Director

: Elahe Goodarzi

Website

: whiterabbit.com

Duration

: 52 x 5'

Status

: Early Stage
Contact