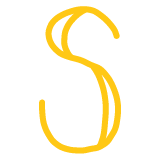 VFX Demo Reel 2019
VFX Demo Reel 2019
VFX, Restoration, and Color Grading demo reel.
Creative, Artist driven,
Award-Winning

!

This is a new demo reel of what we have done in VFX / Restoration and Color Grading in 2019. It is a compilation of different projects we did during the past two years.
In ROASHANA Studios is an award-winning and artist-driven international visual effects studio known for its creativity, we service high-end feature film, commercial, television, and motion graphics clients in the global marketplace.
Our passion for film and animation comes across through our award-winning work. We love collaborating with directors and production teams to form partnerships resulting in projects that look and sound beautiful. And with our expertise in emerging technologies, such as 4K workflows and HDR grading, we are in a position of providing the most creative and technically advanced services possible.
Category

: Visual Effects

Client

: ROASHANA Studios

Address

: www.roashana.com
Contact